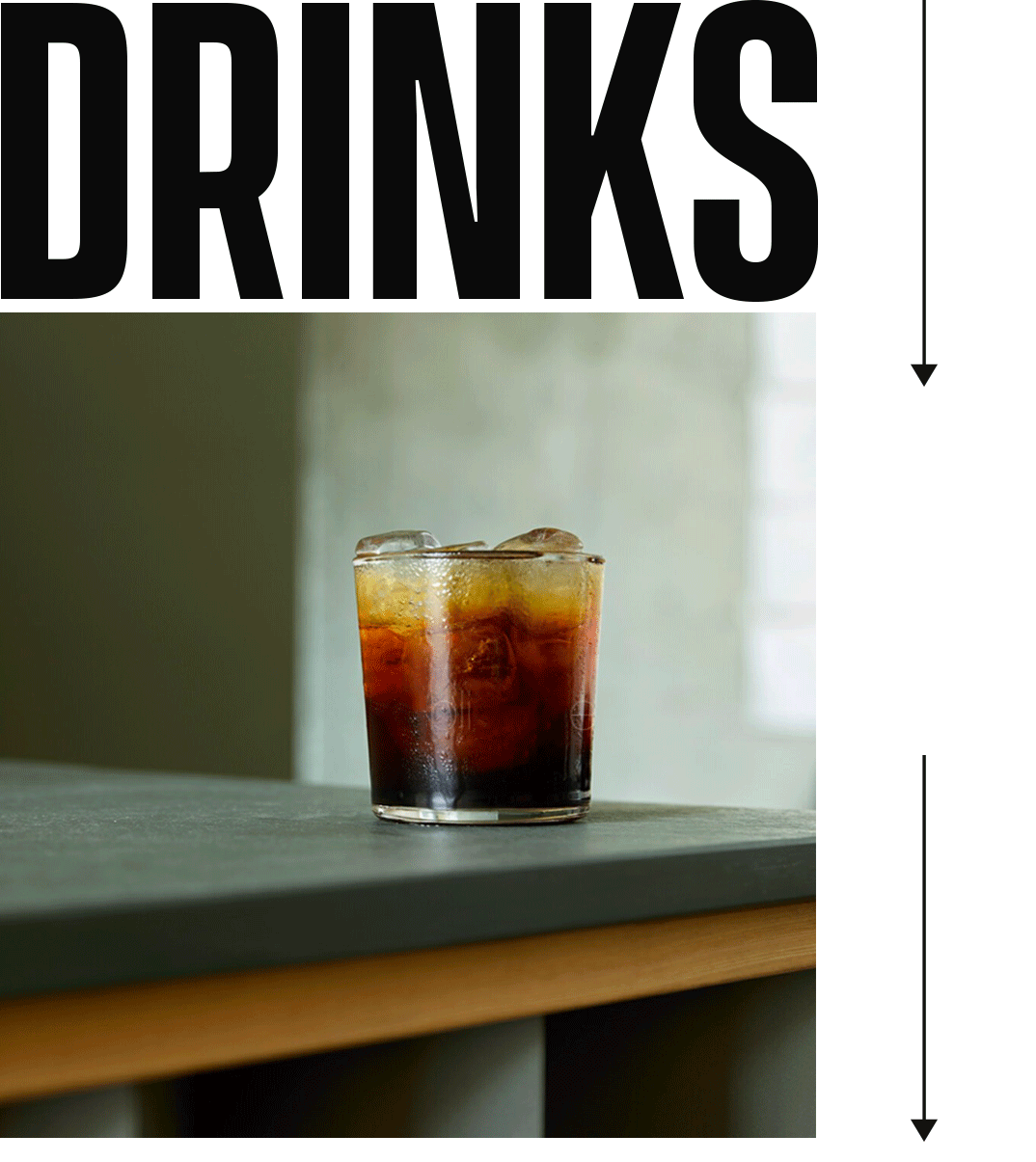 COFFEE
Roasted as gently as necessary to allow the full development of its potential. Natural, clear and pure.
Espresso 2,20 €
Doppelter Espresso 3,00 €
Americano 3,00 €
Filter Kaffee 3,00 €
Cappuccino 3,50 €
Flat White 4,00 €
Latte 4,30 €
ICE COFFEE
Created by our Barista team all year long.
Cold Brew Black 3,80 €
Cold Brew Latte 4,50 €
Iced Flat White (espresso) 4,20 €
Iced Matcha Latte (green lantern) 4,20 €
TEA
Selected in collaboration with P&T.
Mighty Green (green tea) 3,10 €
Tip of the morning (black tea) 3,10 €
Brave New Earl (black tea) 3,10 €
Deep Asana (herbal tea) 3,10 €
Pure Prana (herbal tea) 3,10 €
HOT DRINKS
To make you naturally shine, glow and wanting more.
Hot Turmeric Glow 3,90 €
Hot Chocolate 3,50 €
Matcha Latte (green lantern) 3,90 €
SHOTS & COLD PRESS JUICES
Our soft drinks and juices only contain freshly squeezed, organic ingredients. Naturally. Crafted by LA Cold Press, Berlin.
St.Sweet Greens 0,25l 4,90 €
St.Tumeric Glow 0,25l 4,90 €
St.Malibu Ginger 0,25l 4,90 €
HAND CRAFT LEMONADE 0,25L
Made to order, freshly on site. We use freshly squeezed, organic sugar cane juice. Just on the right side of sweet.
Lemon Ginger  4,50 €
Kurkuma Orange 4,50 €
Beetroot Orange Ginger 4,50 €
Spinach, Kale, Apple 4,50 €
ST. WATER & LOCAL HEROES
Brita filtered local water. Purified and remineralised.
Water still 0,35l 2,50 €
Water sprudel 0,35l 2,50 €
Mate Mate 0,5l 3,20 €
Fritz Kola 0,33l 3,00 €
Fritz Kola light 0,33l 3,00 €
Ostmost Apfelschorle 0,35l 3,50 €
Ostmost Apfelschorle 0,45l 4,00 €
Ostmost Apfelschorle Flasche 0,33l 3,20 €
SWEET
Warm Vegan Banana Bread  4,90 €
with your choice of two spreads

Warm Croissant  4,00 €
with your choice of two spread

Spreads: butter, organic jam, hazelnut spread

St. Granola Breakfast Bowl 3,80€
with homemade yogurt, berry jam, granola and with honey caramelized apples
SAVORY
Croque Madame  6,50 €
with old gouda, homemade smoky paprika garlic butter, sun-dried tomatoes, fresh basil & garden salad on the side with white wine vinaigrette and asian pickles on the side
Croque Vegan 5,90€
with homemade grilled zucchini and red peppers, crushed chickpeas with fresh herbs, homemade asian pickles and chips on the side

St.O Essentials  5,90 €

One homemade Essential of your choice
– Tomato spread
– Pea Guacamole spread
– Hummus
with homemade asian pickles and 2 slices sourdough bread on the side.
Order our products at Wolt
_________
All our products are produced in harmony with nature, clear and pure to give us the energy we need.